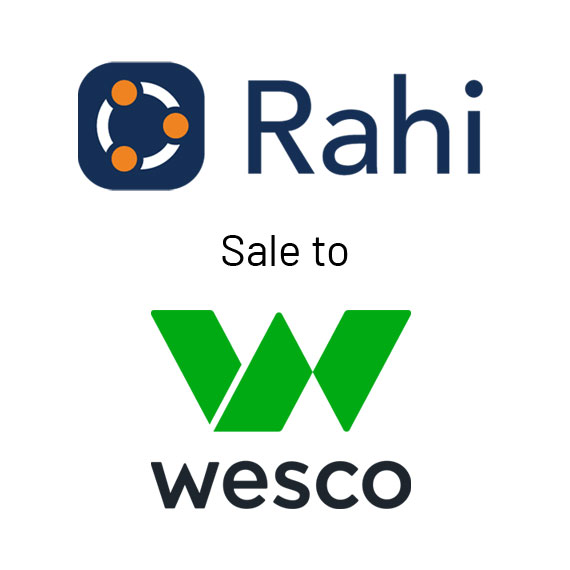 La Honda Advisors ("LHA") is pleased to announce our client, Rahi Systems, a fast-growing IT solutions provider for hyperscaler and leading technology enterprise customers, has been acquired by Wesco International [NYSE: WCC] for $217 million.
With this acquisition, Wesco will combine Rahi with its Communication and Security Solutions (CSS) strategic business unit.
"This was a challenging M&A project with many complexities and demands. The La Honda team truly acted as an extension of Rahi to guide us through each step in the process. Their professionalism, attention to detail, and willingness to assist at every stage of the process drove immense value to our deal team. I'm personally grateful to La Honda for working diligently to successfully getting our deal completed. "

– Kelly Yagi, CFO, Rahi
About Rahi
Rahi is a privately-held company headquartered in Fremont, California and a leading provider of global hyperscale data center solutions. Co-founded in 2012 by Tarun Raisoni, the company covers the full lifecycle of technology solutions and works across various IT disciplines to advance digital businesses globally to manage and simplify technology.
About Wesco
Headquartered in Pittsburgh, Pennsylvania, Wesco [NYSE: WCC] is a FORTUNE 500® company with more than $18 billion in annual sales and a leading provider of business-to-business distribution, logistics services and supply chain solutions. Wesco offers a best-in-class product and services portfolio of Electrical and Electronic Solutions, Communications and Security Solutions, and Utility and Broadband Solutions. Wesco operates approximately 800 branches, warehouses and sales offices in more than 50 countries, providing a local presence for customers and a global network to serve multi-location businesses and multi-national corporations.