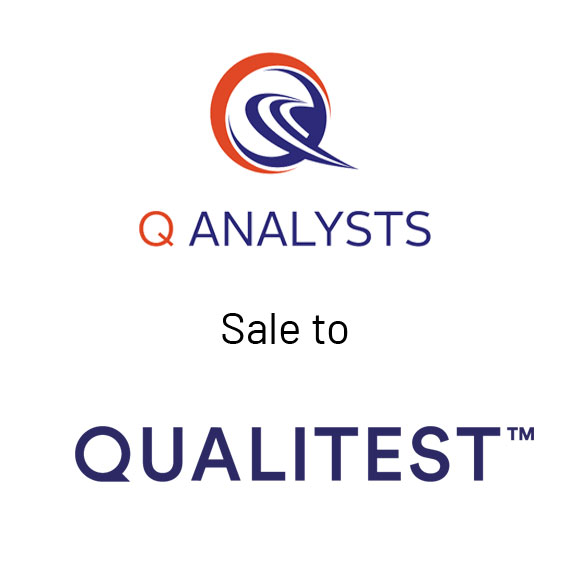 La Honda Advisors ("LHA") is pleased to announce our client, Q Analysts, a world leader in quality assurance & testing and ground truth data services, has been acquired by Qualitest.
With this acquisition, Qualitest expands its global footprint and expertise in digital assurance for cutting-edge technologies.
"Although a challenging assignment, the La Honda team worked relentlessly in guiding our team through the deal process, optimizing the transaction, and ensuring the deal closed smoothly. We are immensely grateful to La Honda Advisors for their guidance, support, and willingness to help at every step of the way. Our team is very excited to join forces with Qualitest and to grow our position as the global leader in quality assurance, testing, and ground truth data services."

–Ross Fernandes, Founder & CEO
About Q Analysts
Q Analysts is a privately-held company headquartered in Santa Clara, California and is a leading provider of quality assurance & testing and ground truth data services. Founded in 2003, the company offers a unique value proposition focused on end-to-end quality for AI/ML-driven devices and the algorithms that power them.
About Qualitest
Headquartered in London, United Kingdom, Qualitest is a leading quality engineering company with more than 25 years of experience and offices worldwide. Qualitest offers customized quality engineering solutions that seamlessly integrate with their customers' IT processes.