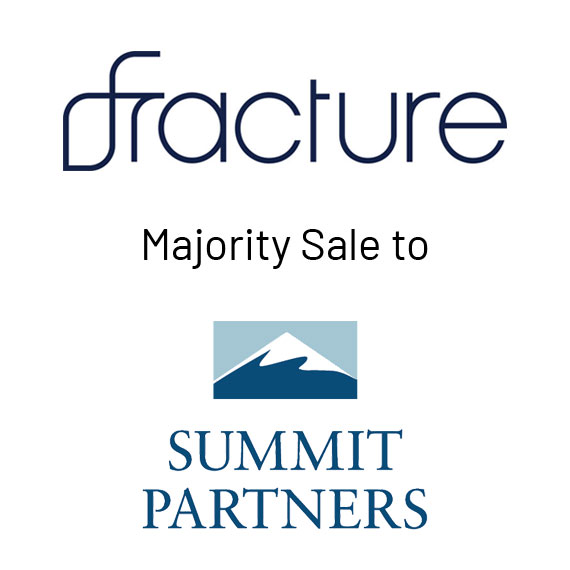 La Honda Advisors ("LHA") is pleased to announce our client, Fracture, a fast-growing DTC photo print company, has partnered with Summit Partners, who will acquire a majority stake in the company.
Fracture's management together with Summit Partners will lead the company through the next phase of growth with expanded marketing channels, new product offerings, and geographic expansion of its business operations.
"This was an incredibly challenging project with so many twists and turns and I simply couldn't have done it without La Honda's team. Their professionalism, attention to detail, and willingness to assist at every turn was critical and one of the main reasons we were ultimately able to get this across the finish line. I've also learned so much about this process that I know will prove valuable in the future."

– Abhi Lokesh, Co-founder and CEO, Fracture
About Fracture
Fracture is a Florida-based company focused on preserving moments that matter through sustainable photo printing methods. Co-founded in 2009 by Abhi Lokesh, the company created the first mass-produced glass photo print and serves customers globally.
About Summit Partners
Founded in 1984, Summit Partners is a global alternative investment firm that is currently managing more than $23 billion in capital dedicated to growth equity, fixed income and public equity opportunities. Summit invests across growth sectors of the economy and has invested in more than 500 companies in technology, healthcare, consumer, and other growth industries. Summit has partnered with more than two dozen companies across the e-commerce and consumer landscape, including Club Champion, Morphe, Philz Coffee, Quay Eyewear, Reverb.com, Sezane, onXmaps, TinyPrints and Physicians Formula. Summit maintains offices in North America and Europe and invests in companies around the world.