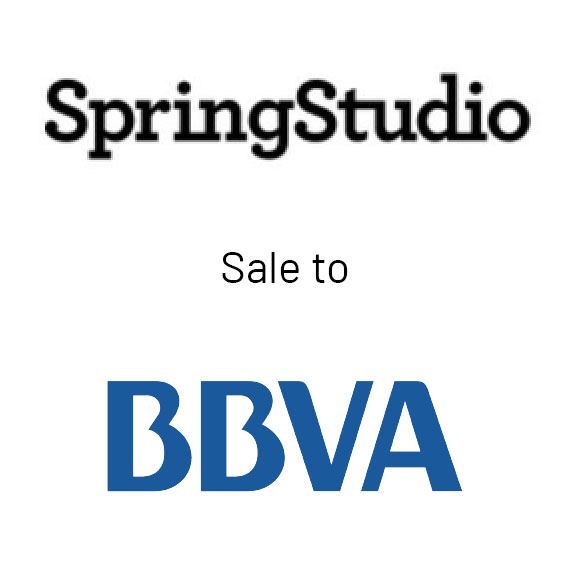 La Honda Advisors is pleased to announce that our client, Spring Studio, a leading user experience (UX) and design firm, has been acquired by BBVA. La Honda Advisors acted as sole financial advisor to Spring Studio in this transaction.
Spring Studio Co-Founder Bruce Randall commented:
We'd been approached several times in the past by want to be acquirers, and while we were interested in playing on a larger platform, none appeared to be a good fit. The real value of Spring Studio has always been the team as a whole, and we had become skeptical that any large company would understand that. La Honda found the needle in the haystack with BBVA. They not only understood, but were enthusiastic about keeping our entire team together, maintaining our San Francisco Design Studio identity and bringing every last drop of value we could muster to BBVA's global footprint. We couldn't have dreamed up a better outcome.
About Spring Studio
Spring Studio is a leading full service end-to-end user experience (UX) research, strategy and design firm. Since 2001, Spring Studio has enabled a marquee list of clients to be leaders in adapting their products and services to a digital age.