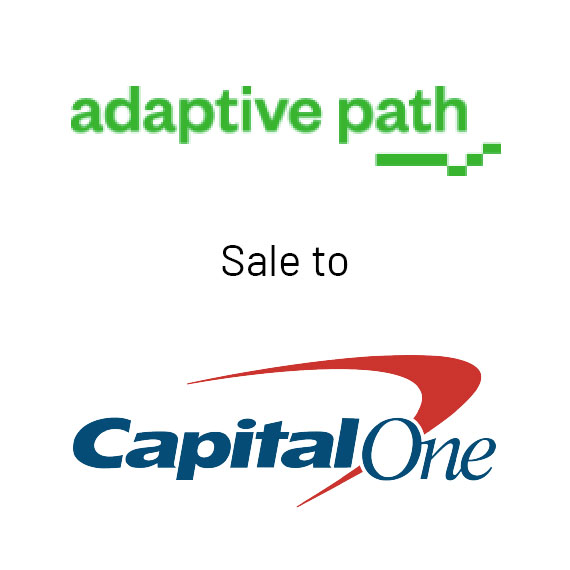 La Honda Advisors is pleased to announce that our client, Adaptive Path, LLC, a leading provider of experience design, has been acquired by Capital One, National Association. La Honda Advisors acted as sole financial advisor to Adaptive Path in this transaction.
"As a small business with a big brand, Adaptive Path has a unique heritage, culture, and place in influencing and sharing with the industry," said Brandon Schauer, CEO of Adaptive Path. "We needed someone who understood we were looking for bigger opportunities and bigger impact for all of these aspects of the business, and La Honda listened and got it from day one."
About Adaptive Path, LLC.
Adaptive Path is a groundbreaking experience design consultancy. Adaptive Path was the first consultancy to focus exclusively on the now-burgeoning field of experience design—the powerful approach to creating products and services based on the needs and behavior of people. The company's consulting services will wind down, but Capital One will continue to host Adaptive Path's influential public conferences and workshops.