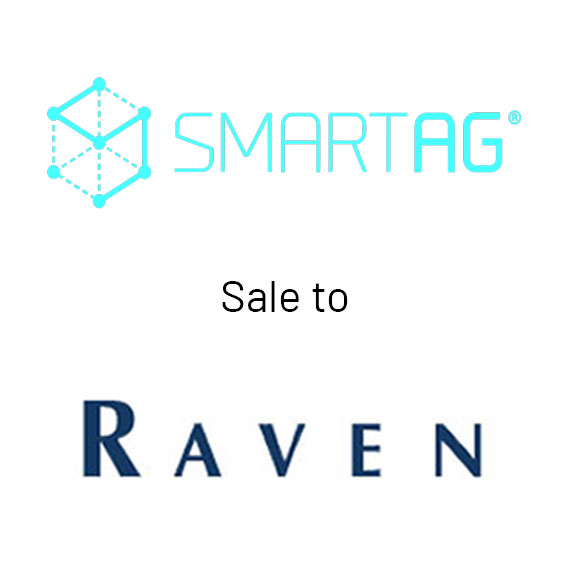 La Honda Advisors ("LHA") is pleased to announce that our client, Smart Ag, a pioneer in autonomous farming technology, has been acquired by Raven Industries ("Raven"), a diversified technology company within the industrial, agricultural, energy, construction, and defense markets . LHA acted as financial advisor to Smart Ag in this transaction.
This acquisition will complement Raven's Applied Technology division, which serves the precision agriculture industry. Smart Ag will be integrated into Applied Technology with the intent to create autonomous solutions for the precision agriculture market.
"The acquisition of Smart Ag is part of a company-wide strategy for Raven," said Dan Rykhus, Raven's President and CEO. "It is a key investment in Raven Autonomy, one of our two strategic growth platforms. Autonomy in agriculture is the future of farming, and this acquisition, coupled with our existing precision agriculture solutions, solidifies our position as a technology leader within this market."
" La Honda was a great fit for Smart Ag. They dove into every aspect of the company and ensured that they had the information to represent us with great depth and knowledge. No M&A process goes perfectly smooth, but no matter what came up, LHA helped provide very sound advice through it all and kept the process on track. Probably one of the most impressive qualities LHA provided was their extremely prompt communication. Never once in the process did we feel like we were not the number one priority and I know that our buyer felt the same. I would highly recommend them to other companies looking to exit . "

– Colin Hurd, Founder/CEO of Smart Ag.
About Smart Ag
Smart Ag, headquartered in Ames, Iowa, was founded in 2015 to solve the growing labor crisis in production agriculture. Today, Smart Ag is offering aftermarket retrofit kits to automate farm equipment as well as a platform to connect, manage and safely operate autonomous agricultural machinery. Smart Ag's technology stack is modular for scalability. In addition to its proven, proprietary technology, Smart Ag brings an established dealer network and a skilled development team to Raven. For more information, visit Smart Ag's website.