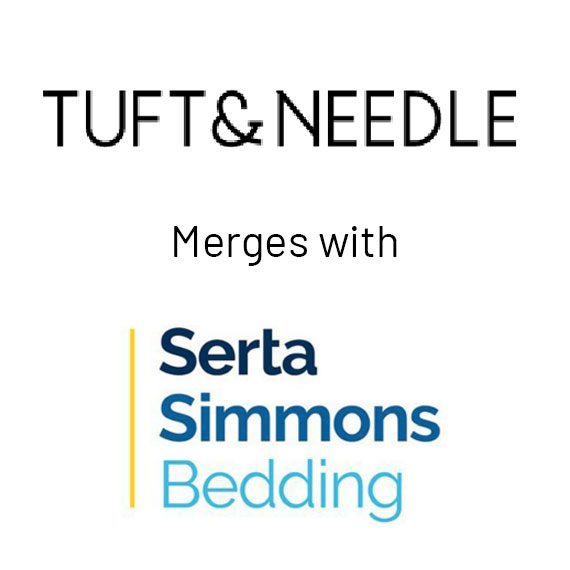 La Honda Advisors is pleased to announce that our client, Tuft & Needle, the original disruptor in the direct-to-consumer mattress industry, has merged with Serta Simmons Bedding ("SSB"), the largest manufacturer, marketer and distributor of mattresses in the world. La Honda Advisors acted as financial advisor to Tuft & Needle in this transaction.
Following the close of the transaction, each of the brands in the SSB portfolio will remain unique and independent in the market, while sharing a commitment to innovation with distinctive products and differentiated consumer experiences across channels. The founders of Tuft & Needle, Daehee Park and JT Marino, are both excited at the prospect of further revolutionizing the industry by joining forces with SSB.
" La Honda Advisors was the ideal choice for Tuft & Needle to find the highest impact strategic partner, which as a result has fundamentally transformed the mattress industry as a whole. Immediately hitting the ground running, the La Honda team dedicated time to understand not only our business model as the original market disruptor, but also our people and the unique culture that we've built. The La Honda team thoughtfully communicated our story and value proposition to potential partners around the globe, generating demand from various parties into presenting alternative proposals ranging from financing to M&A. With direct involvement from the principals throughout each step of the process, they guided us along every step of valuation, negotiation and diligence to enable us to successfully close the transaction. I look forward to staying in touch with the La Honda team and hope to leverage their expertise on future entrepreneurial endeavors. "

– Daehee Park, Co-Founder of Tuft & Needle.
About Tuft & Needle
Tuft & Needle is a bootstrapped, Phoenix-based company that is the pioneer and leader among direct-to-consumer mattress startups. The company was founded in 2012 by JT Marino and Daehee Park who invested $6,000 and grew the business to $170M in 2017 revenue thereby revolutionizing the industry. For more information, visit Tuft & Needle's website.